Canda Construction, LLC
About Us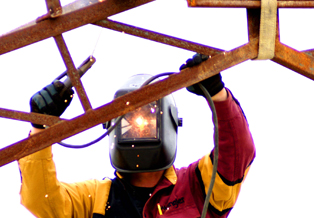 Chuck and Ann Dwyer founded Canda Construction, LLC on a simple principle: provide homeowners and businesses the best value for their dollar through the highest quality workmanship, dependability, and respect for the customer.

Chuck has over 27 years of experience in the construction industry and has been able to leverage his connections to provide competitive pricing on products and work in order to give his clients the best possible value without sacrificing quality. Originally from New Mexico, Chuck settled in New Orleans in 1997 after traveling here to build several local La Madeline cafes. His experience ranges from time as a handyman to corporate and industrial construction -- truly, no job is too big or small.

Ann is a New Orleans native with a background in real estate and business management. She provides nearly all of the behind the scenes work to keep the company running while Chuck and his team of experts are out in the field.

Transparency and trust is very important to us as individuals and is vital in the construction industry. As a consumer, you need to be able to trust your contractor to provide quality workmanship, timely completion, and the best possible value. We've developed this web page to give you some insight in to our business and services, our successes, and even our values as business owners, but even the best built websites can't replace a face-to-face conversation. We hope you'll take the time to request a quote so that we can talk about how we can provide you with the construction solutions you're looking for and value you weren't expecting. - Normal put on as well as utilization of your own Rolex could keep the actual within ideal operating situation.


Luxury watch replicas are quality
rolex replica sale
that are made to resemble their significantly more expensive designer counterparts at a fraction of the price. For example, the average
rolex replica sale
Submariner, an extremely popular luxury watch, will set you back anywhere, depending on the condition of the
replica rolex
and which model you choose. The Rolex Submariner diving watch was initiated at watches store during 2017 which happened to coincide with the growth of self contained below the surface breathing apparatus, called scuba. In the year of
replica watches
Rolex had a couple of editions of the Submariner. These quality timepieces offer those who can afford the real thing the opportunity to accessorize their outfits with beautiful watches that look and operate just like the real thing. Because
rolex replica sale
are so affordable, most can afford to purchase more than one, giving them the opportunity to try many different looks and styles.